Mr. Buttman's Grand Opening
Mr. Buttman was born with a fully functioning butt on his head. In fact, breathes through the butt, to the disgust of everyone around him. Despite his chronic bad breath, he's trying to start up his restaurant. His restaurant's grand opening is very soon. There's no time to waste!

(This game was moved from its original account to this alternate NSFW account.)
Pass out flyers for the restaurant's grand opening to as many people as you can.

Just make sure you don't exhale or sneeze near them or you'll scare them away.

You are entirely responsible for his breathing. If he doesn't get enough air, he'll pass out for a few seconds.

Walk: WASD or Arrows
Inhale: Hold Space
Exhale: Release Space
Hold breath: Hold down Shift
Stand right near a potential customer until the circle that appears above them is full, to make them accept a flyer. If you see an exclamation mark over their head, it means that they smelled your breath, and won't take any flier, or will drop a flier if they had it. You can't give someone two flyers.

Made in 72 hours for Game Dev League's 2019 January Jam. Theme: Breath.
Attributions: Music: "Fluffing a Duck" by Kevin Macleod (Incompetech.com). "Fart Fart Yeah" by chiptraxxx. Sound effects: Many different farts and Inhale sound effects from Freesound.com, under Creative Commons Zero.

Tools: Blender, Substance Painter, Unity, Audacity.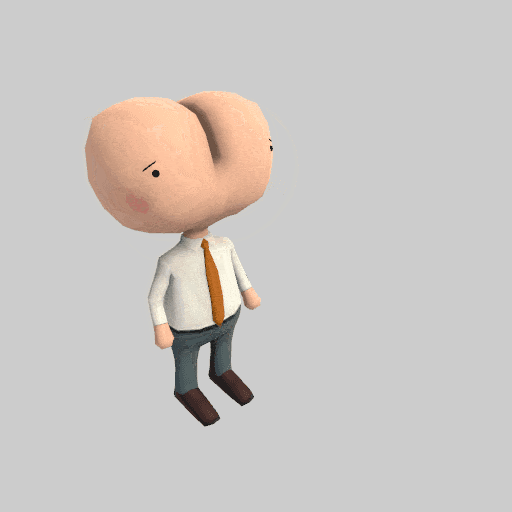 Unfortunately, I did not get to put the allergy/sneezing feature in the game.